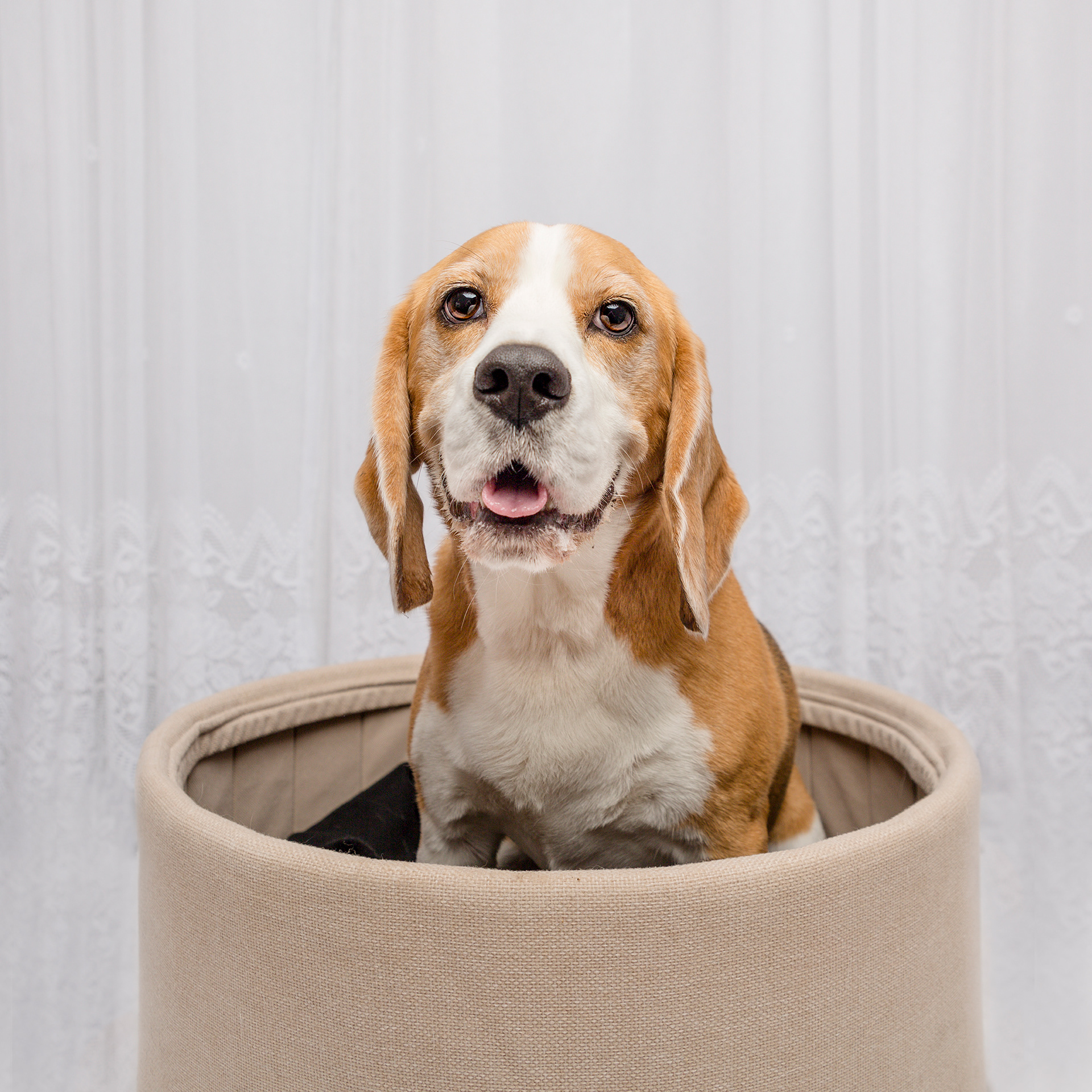 My studio is based at my home in Rosmeadow, a southern suburb of Campbelltown, an easy 1 hour trip from Sydney CBD. 
It is a humble garage conversion that allows me to keep my prices affordable for everybody by avoiding costly commercial property rental.
I have a small, gated courtyard at the front of the house that allows your dog to get out of the car, stretch their legs and have a sniff before we begin the session.
I have many different coloured backdrops available for you to choose, ranging from super colourful to more muted, neutral tones, depending on what your preference is.
I also have several props that are available for use with small-medium sized dogs including a real tree stump, a wooden bucket, a large wicker basket, a vintage suitcase and several boxes.
You are welcome to participate in the shoot, in front of the camera and get a few photos with your pet or behind the scenes helping with controlling your pet or getting their attention, but most of the time, I'll do everything and you can sit back and enjoy the show.