I provide a simple pricing structure to ensure that there are no nasty surprises.
There is a $100 sitting fee that is payable upon booking and acts as your non-refundable deposit.
Then, after you have seen your gallery of images, you choose which digital package you'd like to purchase.
Each digital package includes:
   •  High resolution digital images in colour and black and white 
   •  Web resolution digital files for sharing on social media
I don't impose expensive print packages on you like most photographers.
You are free to print your own photos when, and wherever you choose.
I also don't expect you to meet with me several times to try to up-sell you more expensive options.
I provide online and over the phone consultation options before your session.
After your session, your images are presented in a private, online gallery for you to make your selections from.
Once I've received your photo selections and payment, your images will be uploaded to a private Google Drive where they are stored for 1 year and you can download them to as many devices and computers as you please.
I accept cash, debit and credit and all purchases over $350 have payment plans available.
Special packages can be arranged for dog clubs and breeders. Please email me for more information.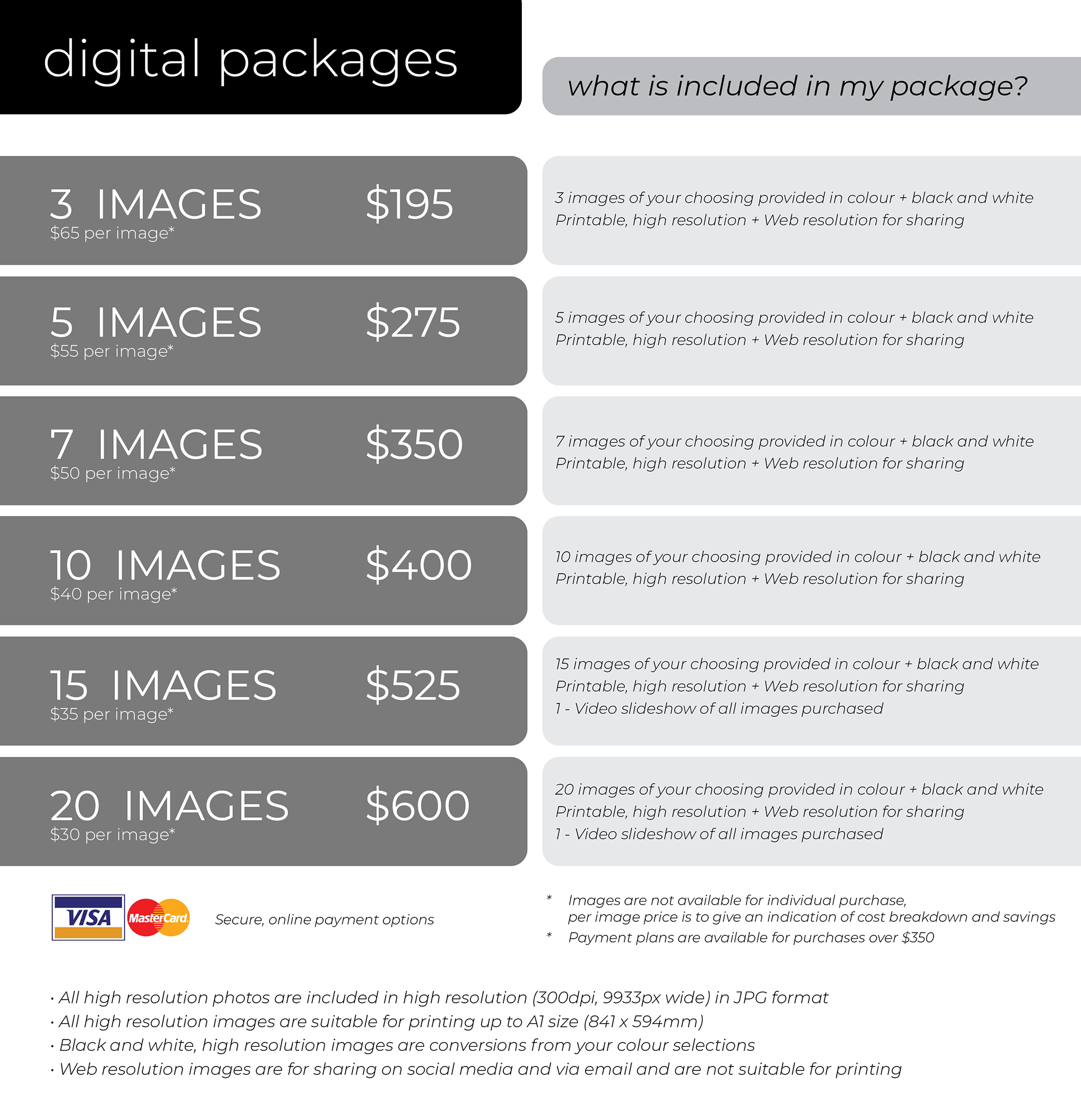 All sessions can include family photos
Extra pets (over 3) are $50 per animal