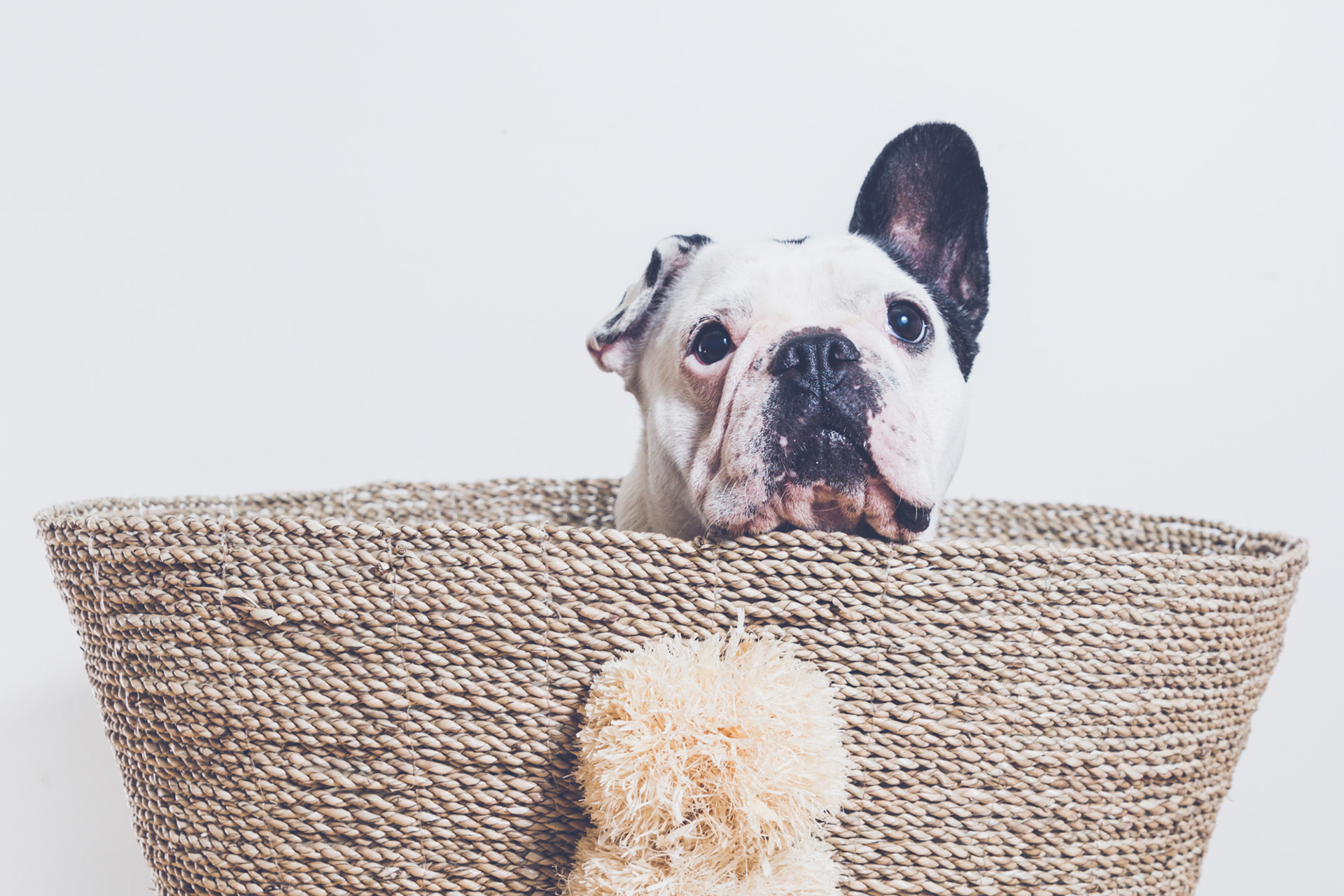 This is Gina. She's a hardworking French Bulldog from Coledale. Her and her brother Pablo are the workhorses behind Noel and Gladys, the beautiful gift box company run by my beautiful friend Anna.
While Anna sits back and sips expensive champagne, Gina and Pablo run the show. Working day and night to source all the stunning products and putting together personalised works of art to deliver to all the lucky gift box recipients... just kidding, basically they sit around farting and begging for scraps of food and pats :)
They do love going into Anna's little workspace as they are truly people puppies. French Bulldogs are super fun dogs and are soooo popular right now. But Anna and her husband Luke got in on the trend early. Adopting Gina and Pablo many years ago, Gina from a unscrupulous backyard breeder and Pablo from a Frenchy rescue group, these 2 pint sized powerhouses keep Anna and Luke on their toes with much love and shenanigans!
Pablo was chucking a sickie the day I visited Anna in her workshop (what a lazy bugger!), but I pop over there from time to time, so you can expect to see some photos of the tiny black French Bulldog soon. In fact, he's already featured on my instagram once and I'm sure will appear many times in the future!
 This is Gina hard at work, it was a very hot day and she decided instead of drinking out of her bowl, she'd take a quick sip from the flower vase. Funny girl!    
The wonder person in the photo is Anna, the brains behind Noel and Gladys. She's working her butt off to curate amazing homewares you can be proud to give your loved ones. You can visit the website, or have a casual browse in her shop located at Shop 3/374 Lawrence Hargrave Dr, Thirroul.
There is something for everyone, blokes, kids, chicks and mates :)
The drinking out of the vase photo is an outtake and my favourite, because it gives an insight into the real way pet photography happens. Split second moments of glory, combined with a LOT of funny out takes!!