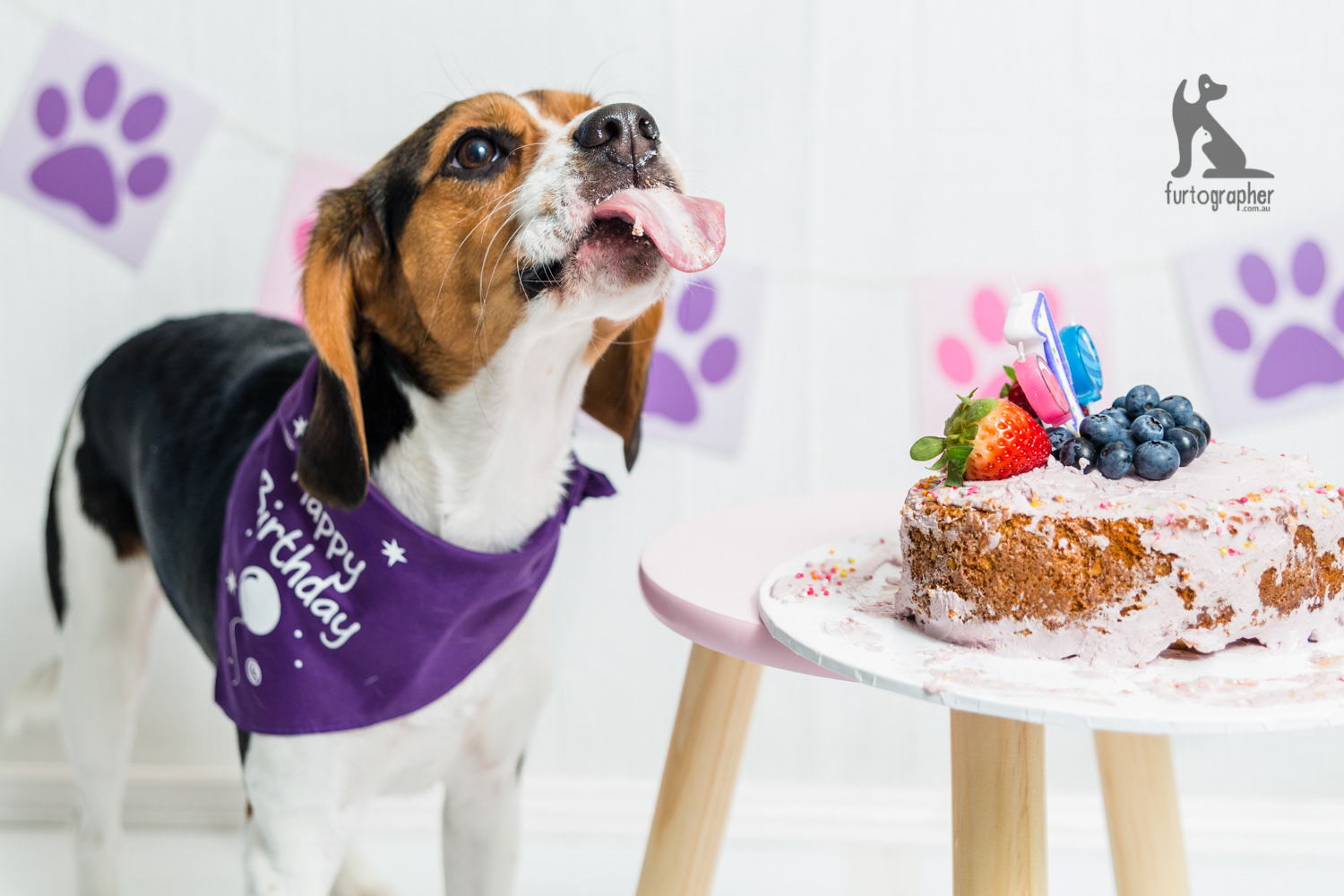 Yep, I went there, I did a dog cake smash! It was a tonne of fun and Narvi our model had a blast as well.
When Elise and Gemma got in touch to organise the session, I was full of excitement, 2 of my favourite things in one shoot, a Beagle and cake!
I got a little crafty before the day and made some pink and purple paw print bunting to use in the background and the girls made a beautiful cake that had all of Narvi's favourite things, blueberries, strawberries and a delicious dog friendly, home made cake with yummy pink icing!
Narvi did an amazing job and gave us lots of giggles and after a while her sister, Bella joined in the fun. Bella may be small, but she sure can can eat!!