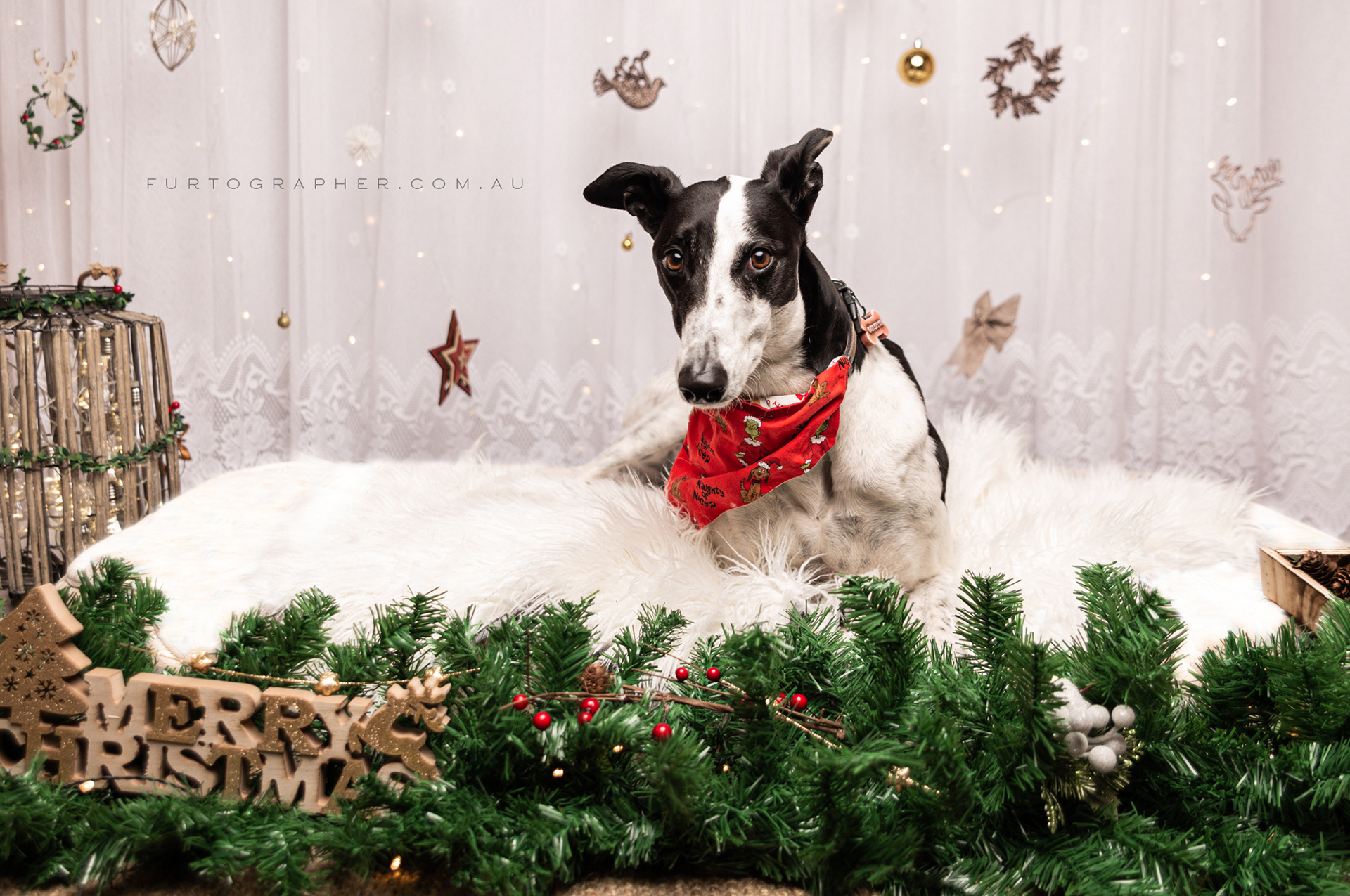 My studio Christmas Photos are back for 2020!  
The theme this year is simple rustic with lots of neutral tones matched with classic, soft white background draped with fairy lights.
Located at my studio in Rosemeadow, it is a calm atmosphere with 20 minute scheduled appointments so there is no rushing, no lining up and no need to keep your pets separated from other groups of customers.
Single images including up to 3 pets are just $30. 
The digital files are super high resolution so you can print them, enlarge them and use them on social media with no restrictions.
The set is pet friendly and easily adaptable to include all sizes of household pet. 
_________________________________________________________________________________________________
• 1 x high resolution photo, delivered via email
• Up to 20 minutes in the studio
• Lots of yummy treats and a friendly atmosphere to get your pet looking and behaving their best
• Option to include human family in the photo (sized limited to 2 adults or 3 children)
• Use of simple Christmas accessories (Santa hat, bandanna, bow)
• Option to capture more photos and combinations in your 20 minute timeframe (pet behaviour reliant)
• Extra images $30 each to be paid at session (time permitting)
_________________________________________________________________________________________________
Sunday 11th October 10am - 3pm 
Sunday 18th October 10am - 3pm
Sunday 25th October 10am - 3pm
NOVEMBER DATES ANNOUNCED SOON
_________________________________________________________________________________________________